On November 4th, Zhang Yuan, a postdoctoral fellow at the Shenzhen Keda Doctoral Station, held a question-opening assessment and defense meeting at the Shenzhen Keda Headquarters.
The members of the meeting and assessment working group include: Mr. Song Zhan, Executive Director of the Intelligent Design and Machine Vision Research Office, Shenzhen Institute of Advanced Technology, Chinese Academy of Sciences, Ms. Zhao Juan, Senior Engineer, Shenzhen Institute of Advanced Technology, Chinese Academy of Sciences, Shenzhen Shenkeda Intelligent Equipment Co., Ltd., senior engineer and head of the panel division, Mr. Qin Chao, senior engineer consultant Mr. Cui Zhimin, senior engineer consultant Mr. Pan Guorui, postdoctoral doctoral station Mr. Yang Qingfeng, doctoral station deputy directors Yin Guowei and Mr. Jiang Yongyuan.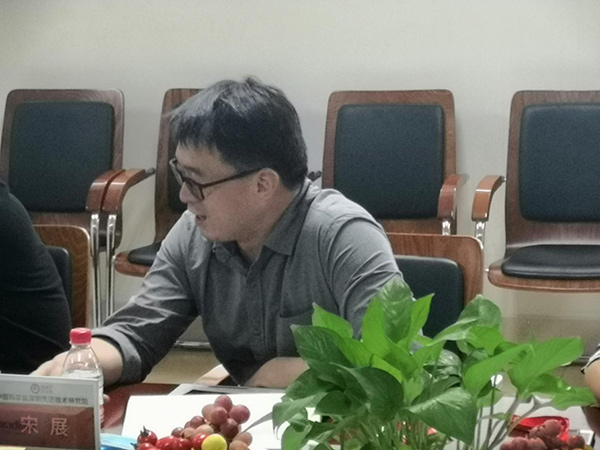 (Postdoctoral supervisor, researcher Mr. Song Zhan speaks)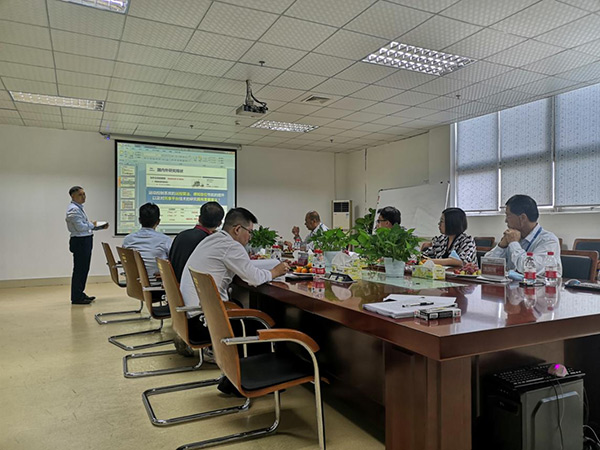 (Response scene)
Zhang Yuan, a postdoctoral fellow at Shenzhen Keda Ph.D. Station, conducted a comprehensive survey on the research fields involved in the topic "Research on a Typical Semiconductor Packaging and Testing Equipment PC-Based Motion Control Sharing Platform", and gained a more comprehensive understanding of the topic.
The main content of the opening report is as follows:
(1) Investigated the theoretical basis, industry status and market prospects of typical semiconductor packaging and testing motion control.
(2) The development history and research status of motion control technology and equipment are sorted out, and the technical key points and difficulties are summarized and research goals are put forward.
(3) Plan the PC-Based motion control sharing platform, measurement system and control algorithm and other related content and research methods, and put forward the goals and expected results of each stage.
This subject has great practical value and scientific research significance. It has sufficient preparation, sufficient content, reasonable method, clear focus, practical research plan, and meets the requirements of the topic. After review and voting, the appraisal team unanimously approved the topic and agreed to enter the next step of research work.
(Combined photo of post-doctoral research workstation staff and assessment)
This subject research combines the development status of domestic and foreign semiconductor packaging and testing equipment, adopts theoretical research, data collection, field research, special interviews, typical case studies, analysis and testing, policy evaluation, quantitative analysis and other methods, and the research design is more scientific. The members of the research group include not only practitioners from the frontline scientific research of enterprises, but also theoretical and policy research innovators from higher education institutions. Through the organic combination of politics, industry, learning, research and application, it represents that Shenzhen Keda has the ability to complete the research institute. The required theoretical ability level and production practical experience, a reasonable member structure, and the intellectual conditions for completing the research of high quality.